Hey y'all, I'm Jessica from
The Littlest Scholars
! I'm so happy to be blogging here with my I Teach Kinder friends. I'm always looking for new ways to engage my little scholars during small group literacy and these paint stir sticks do just that! Use them for word work, phonics, sight words--the possibilities are endless. Here's how to get started...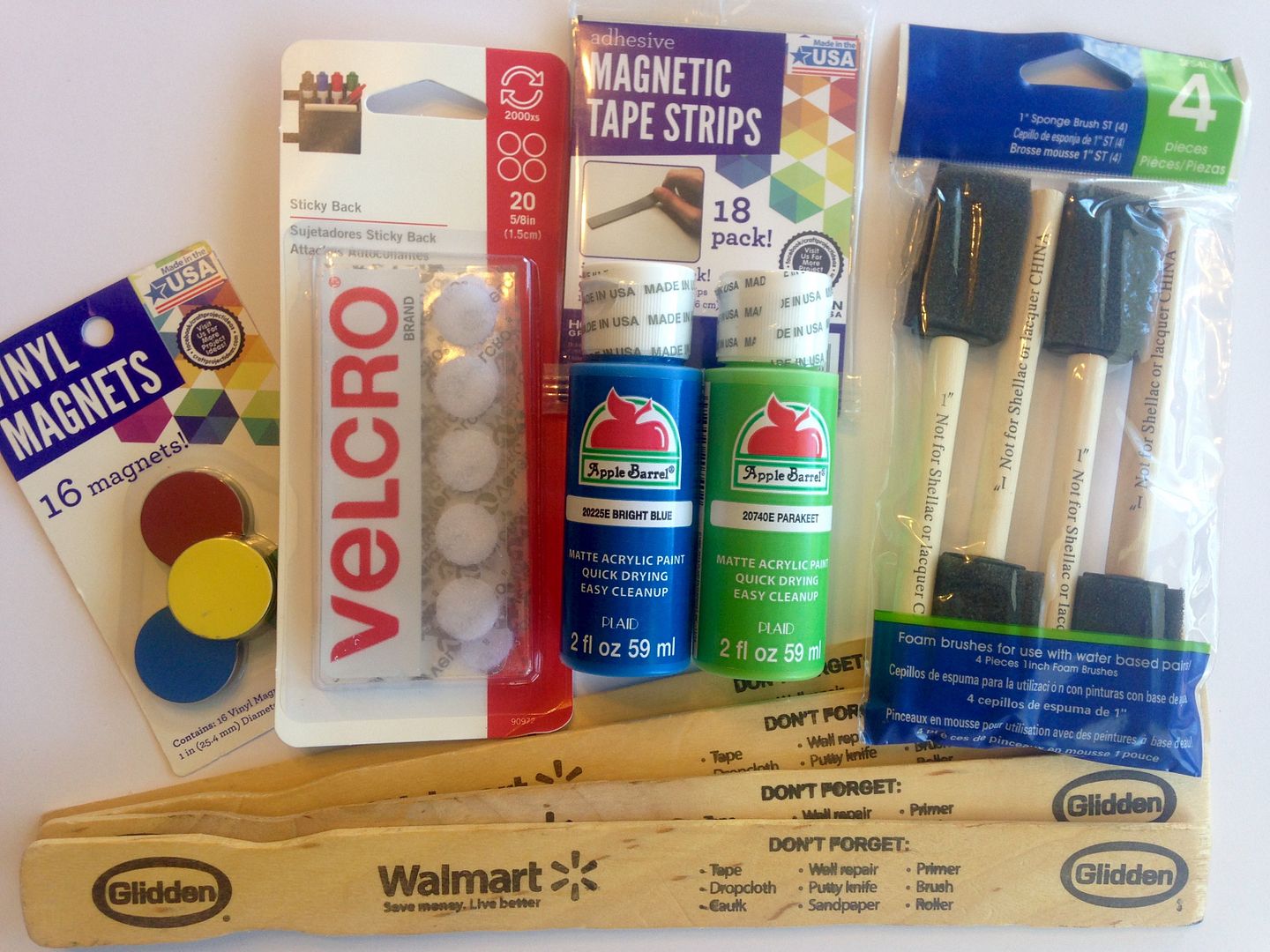 I gathered these materials at my local Wal-Mart including the paint stir sticks (they are free!).
I painted the paint stir sticks and it took a few coats but they turned out great!
I knew I wanted to use both magnetic letters to build words and velcro letters, so on one side I adhered a magnetic tape strip and on the other side I placed 3 Velcro dots. When I'm working with my little scholars on building CVC words, the velcro side will work perfectly!
If we're building sight words, they can just flip the stick over and build sight words like this.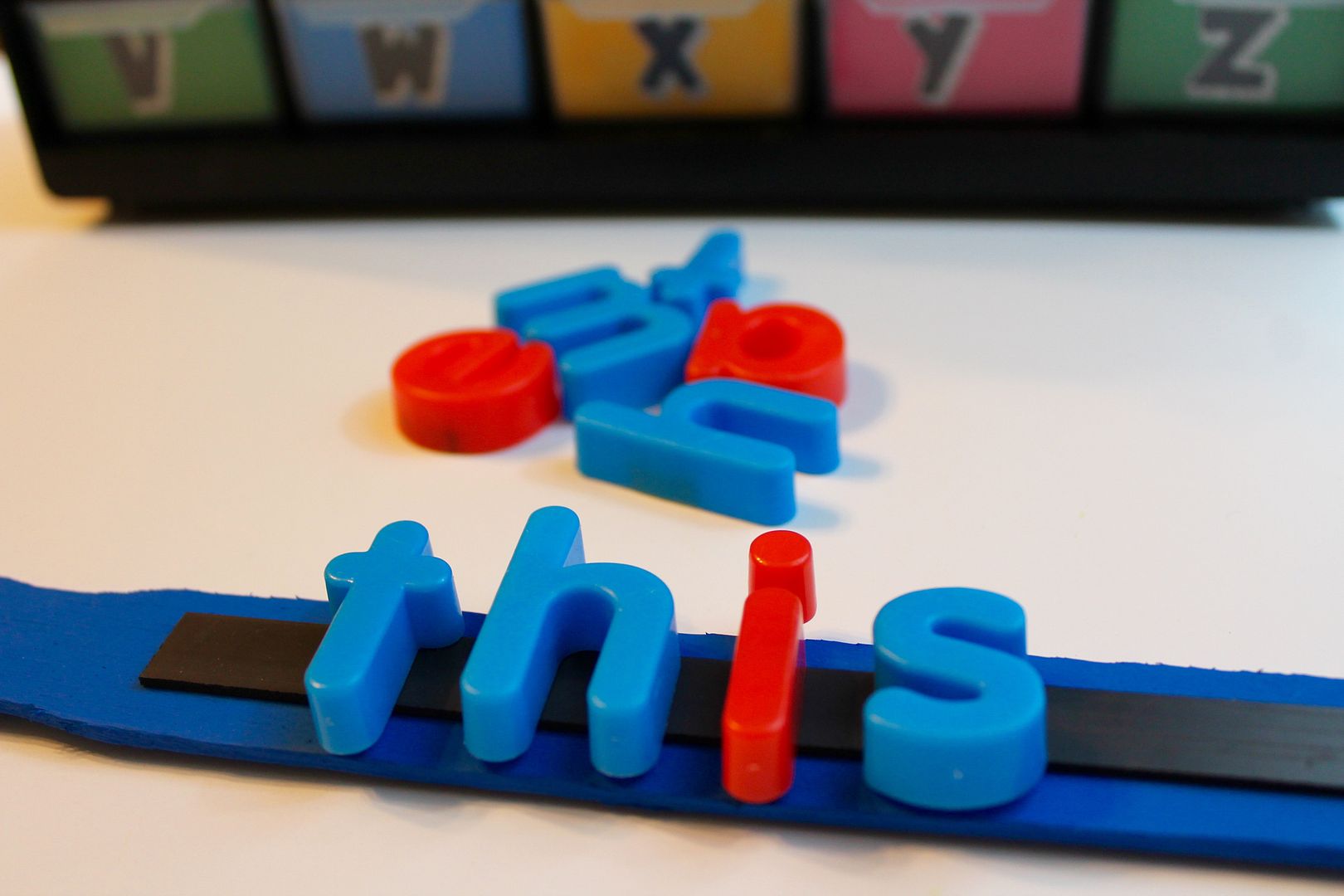 These paint stir sticks can also be used as a quick assessment. You can say the word, your little scholars can build the word in their laps, then on the count of three they can flash the word they've built. I love when I can build in opportunities for quick assessments into everyday activities!
Click the picture below to download the printable letter tiles and CVC picture cards for free.